(S05E05) Previous Episode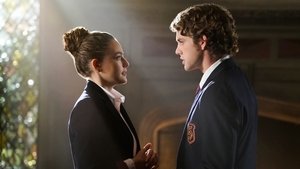 Aired On 2018-05-16
A mysterious clue sent to Klaus leads him one step closer to finding Hayley. Antoinette opens up to Elijah after her past comes back to haunt her. Meanwhile, Marcel makes a decision that puts him at odds with Klaus. Finally, Hope takes matters into her own hands to fix the mess that she's created.
Next Episode (S05E06)
Airs On 2018-05-30
After learning how she can get Hayley back, Hope sets off on a dangerous mission to end the mess she started. Klaus turns to Caroline for help when he discovers Hope's plan. Vincent and Freya clash over whether to let Declan in on New Orleans's supernatural secrets.
A spin-off from The Vampire Diaries and set in New Orleans, The Originals centers on the Mikaelson siblings, otherwise known as the world's original vampires: Klaus, Elijah, and Rebekah. Now Klaus must take down his protégé, Marcel, who is now in charge of New Orleans, in order to re-take his city, as he originally built New Orleans. Klaus departed from the city after being chased down by his father Mikael, while it was being constructed and Marcel took charge. As Klaus has returned after many years, his ego has provoked him to become the king of the city. "Every King needs an heir" says Klaus, accepting the unborn child. The child is a first to be born to a hybrid and a werewolf.