(S05E01) Previous Episode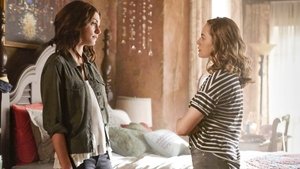 Aired On 2018-04-18
Desperate to see her father Klaus after seven years, Hope resorts to drastic measures to bring her father back to New Orleans. Hayley attempts to minimize the fallout from Hope's actions, but not before news of what she's done ripples through the city. Meanwhile, Freya's guilt over not being able to reunite her family gets in the way of her happiness with Keelin, while Rebekah struggles with her inability to fully commit to Marcel. Finally, struggling without Elijah by his side, Klaus' murderous rampage throughout Europe leads to an unexpected encounter with Caroline Forbes.
Next Episode (S05E02)
Airs On 2018-04-25
When a mysterious disappearance brings Klaus back to New Orleans, Hope looks forward to the prospect of seeing her father again. However, when the dark magic that had been keeping them apart begins to manifest in dangerous ways across the city, Vincent turns to Ivy for guidance about what it may mean. Elsewhere, Marcel returns to New Orleans amidst increased tensions between the supernatural factions, while Freya makes a decision about her future with Keelin. Finally, Roman's surprise visit to the Mikaelson compound forces Hope to reveal some dark truths about her family.
A spin-off from The Vampire Diaries and set in New Orleans, The Originals centers on the Mikaelson siblings, otherwise known as the world's original vampires: Klaus, Elijah, and Rebekah. Now Klaus must take down his protégé, Marcel, who is now in charge of New Orleans, in order to re-take his city, as he originally built New Orleans. Klaus departed from the city after being chased down by his father Mikael, while it was being constructed and Marcel took charge. As Klaus has returned after many years, his ego has provoked him to become the king of the city. "Every King needs an heir" says Klaus, accepting the unborn child. The child is a first to be born to a hybrid and a werewolf.